Try the Best Quiz Maker
for Schools
FlexiQuiz is a versatile assessment tool that enables teachers to easily create and share high-quality tests that measure student's performance.
Our flexible quiz maker for schools, built to:
Engage student's
Check learner's knowledge and understanding
Save teacher's time
Track student's progress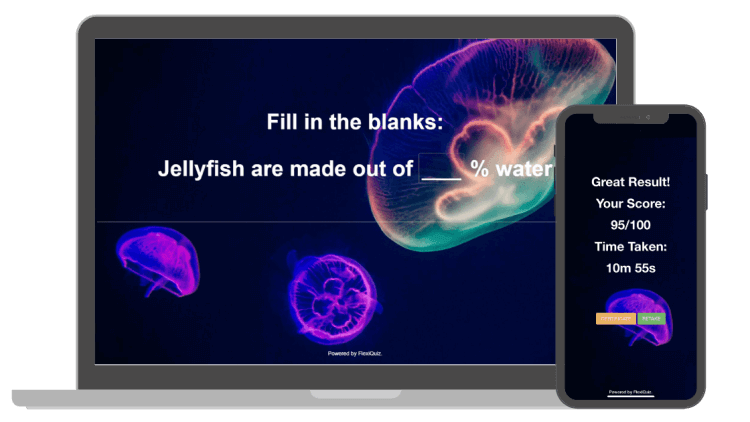 Choice of question types and formatting options
FlexiQuiz is known for its simple yet powerful interface for learners and teachers alike.
Create, configure, and share hundreds of quizzes in minutes. With our choice of page formats, question types, and configuration options it's easy to make an assessment for any subject.
Make learning fun
Captivate and engage students in and out of the classroom with inspiring content and creative quiz activities.
FlexiQuiz offers a choice of question formats, such as multiple choice, matching, or fill-in-the-blanks. You can also allow students to share an image, sound recording, or video of their work using our file upload question type.
Teachers can enrich their tests with visual aids, such as colorful charts, diagrams, images, videos or audio.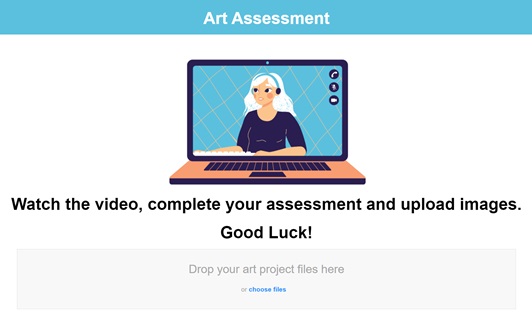 Advanced examination settings
FlexiQuiz exam capabilities enable you to deliver robust automated mock tests and exams.
Confidently test student's abilities with our huge range of configurable tools such as timers, question randomization, and advancerd reporting.
Our examination features are designed to measure abilities and minimize cheating.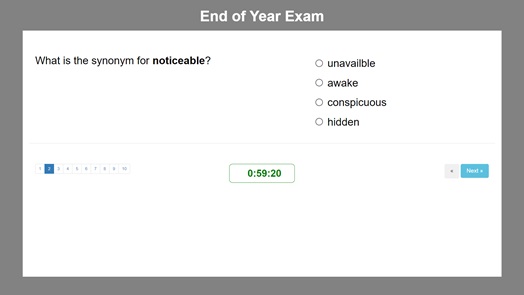 New! Host live quiz games
Enliven your classrooms with live quizzes that are fun, social, and educational.
The FlexiQuiz live quizzing feature allows teachers to host quizzes in real-time from in the classroom or remotely. Students can play along by responding on their laptops, tablet, or mobile device.
Progress is automatically tracked so that students can see if their answer is right or wrong. Teachers can view the overall responses and scores on the leaderboard shared after each question.
Find out more about hosting a live quiz event (links to new landing page)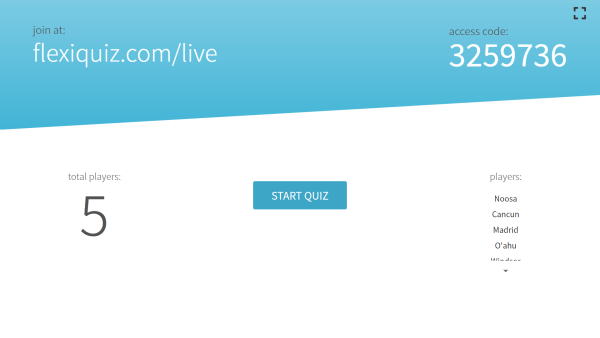 Easily share with students
There's a choice of ways to share your quiz, depending on your needs.
Choose to register students and share the quiz with an email invite or assign to their respondent account.
Or, request students to self register on a customized registration page.
Students can complete their quiz securely anytime, anywhere on any device. No software download is required.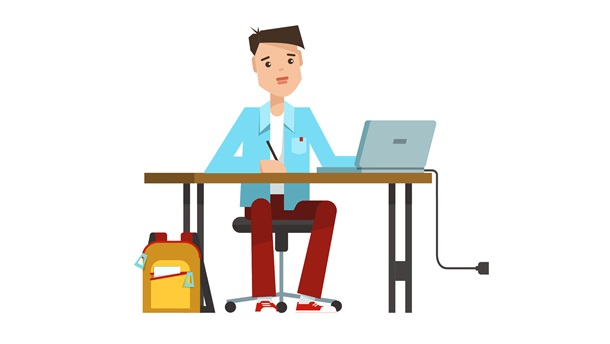 Flexible accounts for all teachers
Provide every teacher with their own Trainer account to create, share, and analyze quizzes privately or in collaboration with others.
Trainer accounts are fully configurable to enable you to set relevant permissions for every teacher.
With the Enterprise plan you can add up to 25 Trainers so that they have access to all our advanced features. That works out at less than $3 per teacher per month.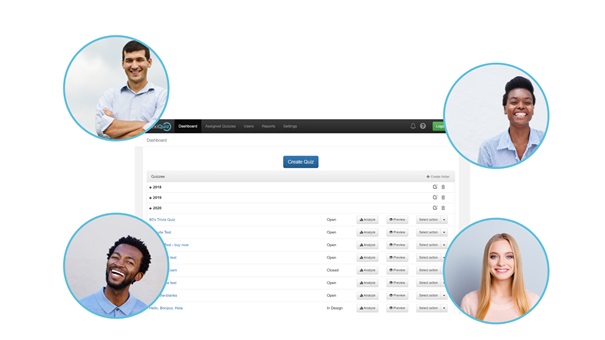 Automate manual tasks
FlexiQuiz reduces tedious admin tasks by automating them to give teachers more time for valuable activities.
Define the rules, let the system do the work, and don't worry about manually scoring papers ever again.
Choose from a full range of time-saving features such as groups, question banks, quiz redirects, auto-grading and email notifications.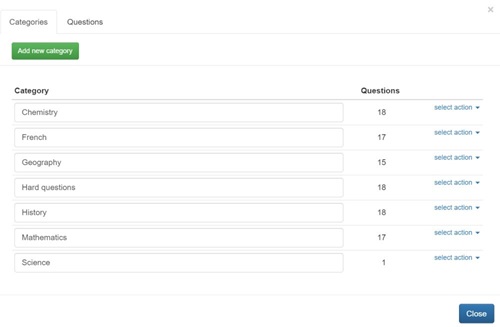 Keep students motivated
Encouragement and incentives are huge motivation factors for students.
While, it's not always easy to encourage learners with text alone, FlexiQuiz offers a wide range of tools to you help express an emotion.
Add a personalized video, an uplifting song, or amusing GIFs to celebrate success or provide guidance for future development.