Blog
/ Make an eLearning course
Creating an engaging eLearning course
By Joanna, FlexiQuiz.
3 minute read.

What is an eLearning course?
An eLearning course is a series of lessons delivered over the internet using a computer or digital device like a mobile. Lessons can include online training and knowledge checks.
Users can easily access the content anytime, anywhere, allowing learners or employees to participate regardless of their location.
Creating courses on FlexiQuiz
FlexiQuiz is a flexible quiz maker that allows you to build custom courses quickly.
You can create courses on anything from cooking or dog training to learning a language, company onboarding or mathematics. Let your creativity flow and deliver powerful courses for users of all ages and abilities.
Our software provides many essential elements that allow you to share courses (of any size) for work, education and selling.
Anyone can quickly create a professional course with our customizable features, such as:
A variety of question types.
Collaboration tools to easily work with others and keep everyone updated.
Configuration options that engage and motivate learners.
Styling options to reflect your brand and content theme.
Activities can be presented sequentially, based on grades or you can allow learners to choose their next lesson.
Mix and match learning types
Produce content in a format that works for your audience and reflects the course subject. With FlexiQuiz, you can choose from an array of formats to make your course entertaining and inspirational.
Quizzes
Check learners are on track throughout your course with scored tests.
Based on the learner's grades, you can share their next activity or customized certificates.
Add videos
Videos are a great way to deliver a lecture or introduce yourself, the team and the organization.
Upload or embed videos for learners to view as part of the course.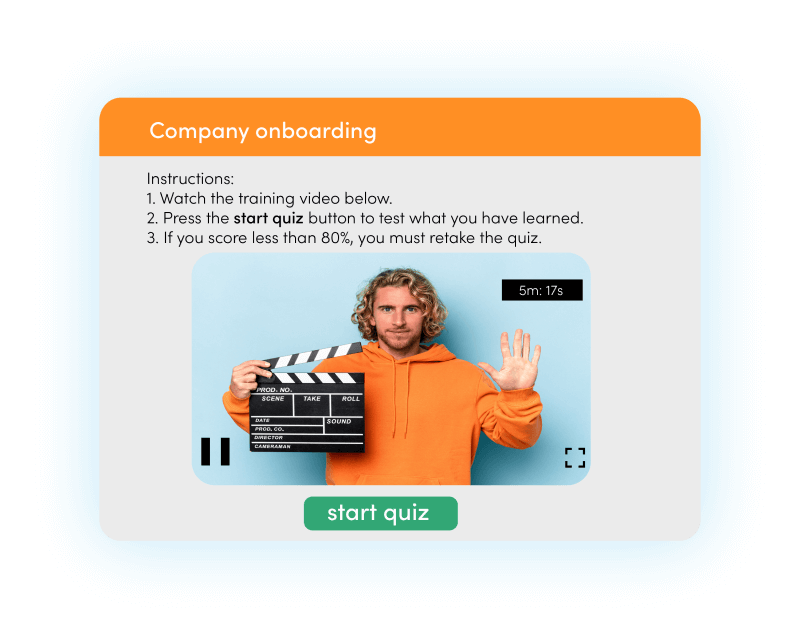 You can prevent learners from skipping the video or ask a few questions to check that they have watched.
Upload or embed documents
Add presentations and documents for learners to view and download. These documents can include infographics, word, excel or PowerPoint presentations.
Add text and images
Write your custom text directly to the page for learners to view. Add images, studio or even gifs to make your content stand out.
Collaborating with others
Work with subject matter experts in your team to create and manage powerful courses.
Using additional Administrator and Trainer accounts, you can add extra users with permissions set by role.
For example, if you want someone to design the pages on all quizzes, you can give them Admin access with the ability to access the Create screen only. They cannot share your course or view learners' data.
If you want someone to work on a specific course, you can add them as a Trainer. Trainers can only access assigned learning content or users.
Keeping learners engaged
Keep your student's attention throughout your course and make your content shine!
Our software includes a range of features that allow you to present your course in a professional and relevant way. Here are a few examples:
Automatically send friendly reminders to complete an activity.
Send emails at the end of each lesson; this can be a few words of encouragement, instructions or results.
Add an element of competition with certificates customized with your branding and course theme.
Share feedback in a fun and interesting way that helps students develop.
Add your logo, color theme and even background pictures.
Sharing your course
Your course can contain any number of modules, lessons or activities,
How you share the course depends on what order you want learners to view your content.
Sequentially
Learners view the course lessons in the order you specify. Therefore, learners can only view or access the next activity after they have completed the first.
To set up a sequential learning path, follow these steps:
Build your set of lessons.
Set the learning path.
If it's the same activity for everyone - use quiz redirects for all.
If the next action is based on grades or specific requirements - use grade-based redirects.
Top tip! You can also mix and match.
Assign the first lesson to the user.
Users with a Respondent portal.
Users who self-register for a Respondent portal.
Once the learner completes the first activity, the next one will appear on their Respondent portal. Any lessons the learner accesses remain on their Respondent portal (until the training session is closed). Learners can access the content based on your maximum quiz attempt rules.
Student choice
Allow learners to choose which order they complete the course.
Learners can view all activities on their respondent dashboard and pick each activity they want to complete.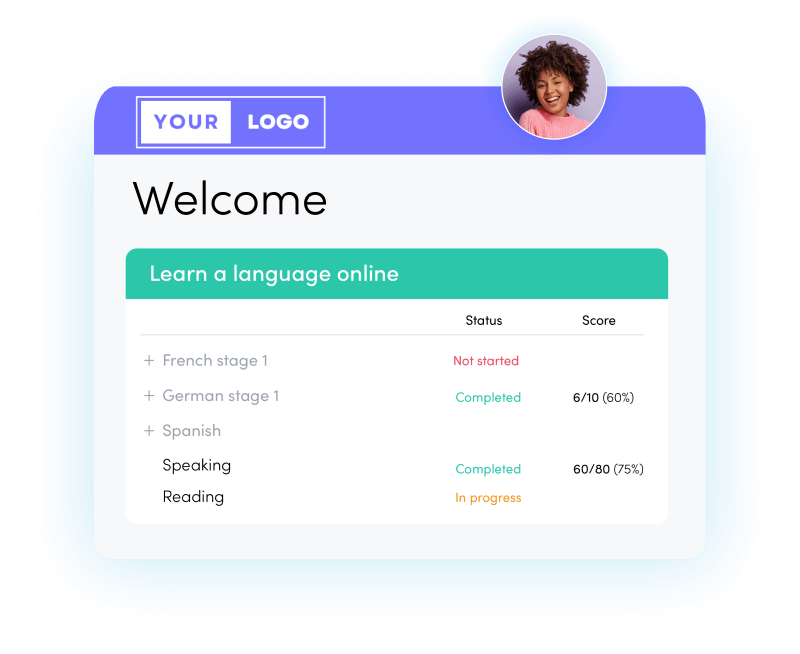 How to create a course when a learner picks each lesson:
Build your set of lessons.
Assign the group to the user.
Existing users with a Respondent portal
Users who self-register for a Respondent portal
Students can view all activities when logging into their Respondent portal.
Sequentially and student choice
Mix and match what order learners access your content based on the course content requirements.
Finally
You can also set specific access requirements, such as,
Limiting the amount of time learners can access your lessons
Limiting how many times they can access each lesson
Back