Help
/ Remote Online Testing
REMOTE WORKING
Remote online testing
By Ian Griffiths, FlexiQuiz.
6 minute read.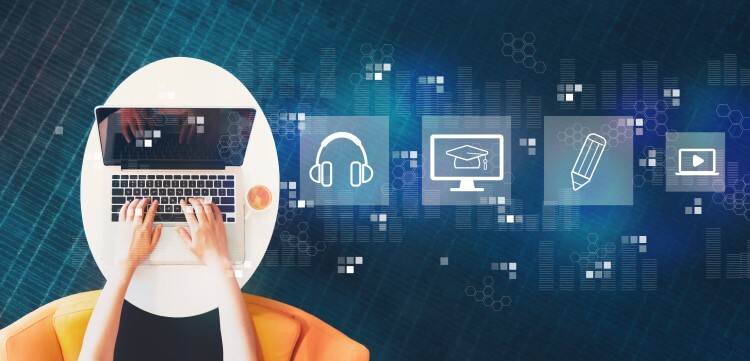 As a result of COVID-19 it's not always practical or safe to conduct lessons, exams, or tests in the traditional classroom.
Enterprises and educational establishments have now put a greater focus on remote or online training and testing. This enables people to work from anywhere to manage quizzes that students can complete from home, testing their knowledge and identifying needs to support development.
A robust online exam solution, such as FlexiQuiz, makes it easier for teachers and trainers to deliver an engaging assessment experience. FlexiQuiz is a secure web-based test maker platform that's highly configurable, making it easy for anyone to create professional quizzes, exams, or assessments remotely.
How FlexiQuiz can help you manage online tests remotely.
Quick and easy to set up.
FlexiQuiz offers a simple and intuitive user interface to make it easy for you to create, configure, publish and analyze quizzes. You don't need to be a technical whizz to be able to deliver measurable quizzes that challenge test takers while also reflecting your organizations brand.
All you and your students need is a good internet connection to access the FlexiQuiz site.
Add supporting materials.
An online test is not always just about asking questions; it's also important to share relevant information clearly and interestingly. With FlexiQuiz, you can add supporting documents for quiz takers to view, such as images, videos, GIFs, PowerPoint presentations, word documents or excel files.
You can attach documents as part of the students learning process or as part of the online test.

Provide feedback based on right or wrong answers.
Feedback is an essential part of the learning process as it helps ensure students understand the subject rather than just knowing how to pass a test. When students and teachers are not in the same room it's harder for students to ask questions and teachers to identify who needs extra information.
With FlexiQuiz, you can share feedback based on the answers given either during or after the test. Constructive feedback helps students understand why they got an answer right or wrong that will help build their understanding on a subject.

Tools to minimize cheating.
Although you cannot watch people taking your tests, it's still important to know that the work is their own. FlexiQuiz offers several features to minimize cheating and identify those who might try.
Features to reduce cheating on exams include:
Giving participants a different set of questions by randomly selecting a few from a question bank.
Using question randomization so that quiz takers have the same or similar questions in a different order.
Adding time limits per page so the participants don't have time to research the answer.
This guide will share further example of ways to minimize cheating on exams.
Communication and collaboration tools.
You may not be in the same room or building as your colleagues, but it's still important to share important information such as excellent quiz questions or the development of the students. FlexiQuiz offers brilliant and secure features to make it easy for quiz makers to share important information with colleagues securely. Top features include:
A question bank to share popular questions.
The ability to set up multiple Trainer and Administrator accounts cost effectively so that all the teachers and trainers can have access to Premium test making features.
Email notifications to quickly and efficiently share results with relevant members of the team.
You have full control of the quiz taker's experience.
No mater where where the learner is, you can still decide how people view your test and the actions that they take. You can select and customize all communications from exam invitations and welcome pages, to what results are shared. All text shared with the quiz taker is fully customizable, with the ability for you to generate messages in almost any language.
Add animated GIFs and emotions to convey messages.
It can be hard to convey how you feel about something with text alone. When learners are sitting remotely, it's even more critical that they understand the message that you want to deliver.
To help deliver an impactful message, you can try adding a GIF or an emoji ?? . For example, if someone has just scored highly in a problematic test, you can find a GIF on a site like giphy.com and share it with a message like awesome work, well done!.
Grade based redirects.
Students will always progress and understand various subjects at different speeds - whether they are in the classroom or at home.
With FlexiQuiz, you can instantly direct students to their next action based on their grade. For example, learners who understand the subject and are progressing well can continue to the next stage. While students who need extra attention can be redirected to additional course work or another test.
Online certification courses.
Certified tests and courses are an important part of recognizing high performing staff and company training such as COVID-19 health and safety.
FlexiQuiz enables you to deliver online exams and instantly issue qualifying participants with custom certificates. For an enhanced learner experience you can customize the certificate with your organization's branding and logos.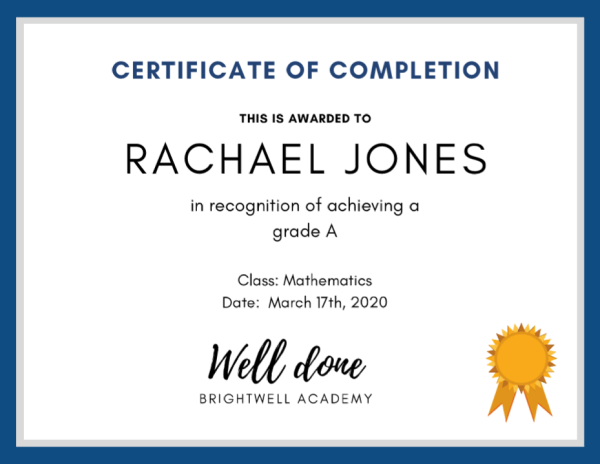 View results in real-time.
Once submitted, all online quizzes tests, and assessments are immediately scored based on the rules that you've set. Results such as points awarded for correct answers, grades, and time taken are instantly available on your Analyze screen for download and analysis. Get notified when someone completes your test by setting up email notifications.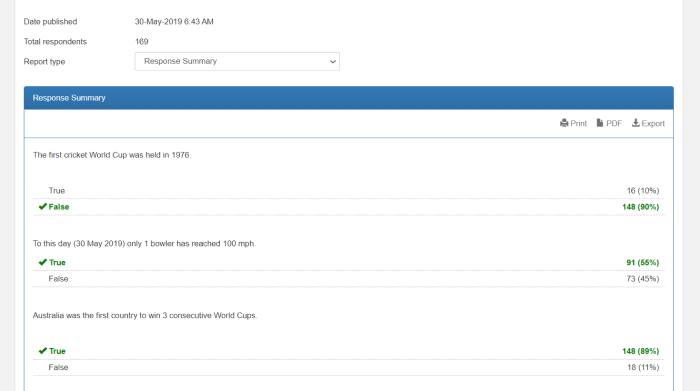 Track progress over time.
If you're not in the same room as the quiz taker it's hard to judge their understanding of a subject. This is where tests can help but it's also important to use this information to monitor performance and the groups engagement with your training.
FlexiQuiz offers a range of powerful reports to track progress throughout the year, across a range of subjects. Reports are available for viewing and downloading at a quiz, individual, and group level. These reports can help support your 121 progress discussions or understand any gaps in the training.
A simple and engaging experience for learners.
FlexiQuiz is a secure web based testing platform that is designed to deliver a reliable, easy, and engaging experience for quiz takers.
We know from experience that learners want to focus on taking the tests and exams instead of downloading complex tools or not knowing what buttons to press.
FlexiQuiz enables students to take an online test on almost any device such as smartphones, tablets, and laptops.
You configure the experience for your participants such as:
What language participants complete the test in.
Quiz layout.
How student's access the test such as logging into their own FlexiQuiz account or by clicking on a unique URL.
We understand that is challenging for everyone working from different places. However, we aim to make it a positive and engaging experience for all.
Start creating and sharing your own online tests, exams, and assessments with FlexiQuiz today!
Button - Make a Quiz
Back