Blog
/ Benefits of live quiz games for teaching
Benefits of live quiz games for teaching
By Joanna, FlexiQuiz.
5 minute read.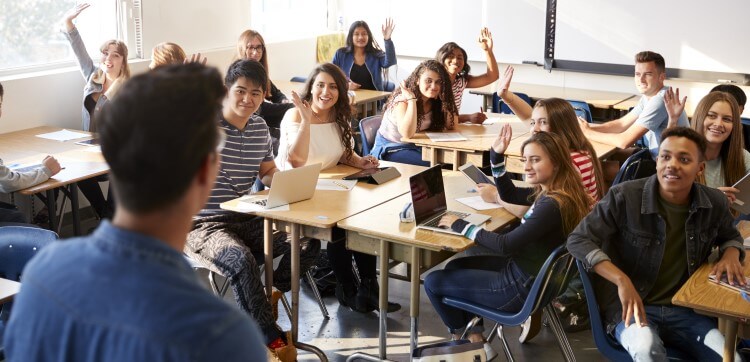 Motivate and engage your students with an awesome live quiz.
Live quizzes allow teachers to create and host quizzes that students can play together in real-time.
This article looks at the benefits of using live quizzes as part of your teaching strategy.
Overview of FlexiQuiz live
FlexiQuiz live is a game-based feature where teachers share the questions in real-time, and students respond on their mobile, laptop, or tablet.
Students are instantly told if their answer is right or wrong and can track their performance against classmates on the live leaderboard.
FlexiQuiz live is designed to make it easy for you to ask students questions in a fun and engaging way.
Benefits of using live quizzes as part of your teaching strategy
1. An effective way to check your students understanding of any subject
You can create custom quizzes that reflect the topic you're teaching in class so that the questions are relevant and interesting for students.
Live quiz games can be shared throughout the learner's journey.
For instance, to start, you can share a live quiz to introduce a new subject to pre-assess the student's level of understanding.
Once you start teaching the subject, you can share a quiz as a pulse check during the lesson and a recap at the end to measure the class's understanding.
Real-time data allows you to see how many students get the questions right or wrong. For example, the image below shows that 4 people got the question wrong and one person chose the correct answer. This data is a great way to spark discussion and debate across the group.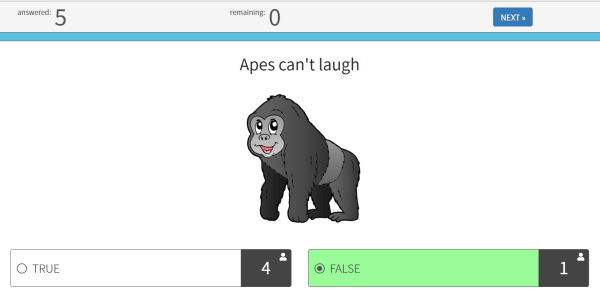 In addition, you can compare results over time to track improvements.
2. Fun quiz games help to break the ice
Friendships at school contribute towards a positive sense of mental wellbeing and help children learn social skills.
Icebreaker quizzes are a fun way to encourage students to get to know each other in the classroom or remotely. You can use icebreaker quizzes at the start of term, the beginning of a class, or an exciting way to wrap up a lesson.
These are a few examples of the types of icebreakers that you can create:
Teacher intro: A great way to introduce yourself to the class is by seeing how much they listen to the information you've shared.
Class photos: Ask the students to submit photographs in advance and share them as part of the quiz. To help the class learn each other's names, they need to match the picture to the name.
Student's intro: Ask students to complete a quick quiz in advance that provides some fun insights, such as their favorite animal or vacation. You can use this information to build an icebreaker quiz for the whole class to learn more about each other.
3. Less paper waste
Instead of printing multiple worksheets for assessments, students can easily play along with any web-based device such as a mobile.
You don't need to carry around the papers for marking and all results are securely saved online.
4. Provides data for future learning plans
All online quiz data is saved on your analyze screen and can be downloaded in an excel file for further review.
The quiz data helps you to identify which questions students struggle with or find easy so that you can develop lesson plans around the areas that need focus.
5. Connects students in the classroom or remotely
With FlexiQuiz, there are no limits for when and where your students learn. Live quizzes are a great way to connect with students in the classroom, remotely, or as part of a hybrid learning model.
You can play a live quiz over video conferencing such as Zoom, Google Meet, or Microsoft Teams. Simply share the join code and people can access the game using their own device.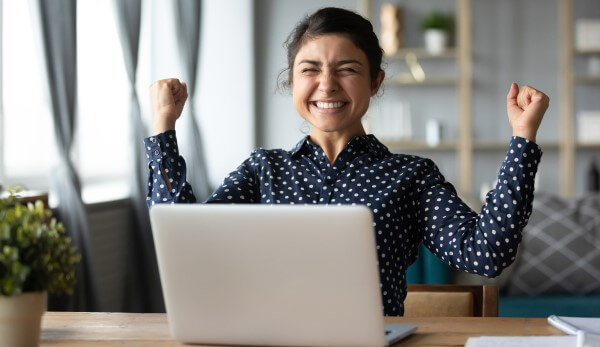 Top tip! FlexiQuiz classic allows students to study independently for mock exams, tests, homework, or quizzes.
6. Saves time
Managing quizzes online can help you save precious time to get on with what's important - teaching.
Ways FlexiQuiz live can help you save time:
All quizzes are auto-scored with marks saved on your analyze screen
Quizzes can be saved and adapted for future classes
Premium and Enterprise plan customers can share quizzes with other teachers who have a linked Admin or Trainer account
The FlexiQuiz platform is intuitive, making it easy to add and manage questions
In addition, FlexiQuiz gives schools access to quiz, test, exam, and assessment tools in one place
FlexiQuiz offers the full range of assessment options, so you can set homework, create lessons plans, share mock tests, facilitate exams and more.
How live quiz games work
Create your quiz game with your questions and customize the settings
Invite students to join
Show FlexiQuiz live on your screen
Students respond on their own devices, such as a smartphone or laptop
Track progress with the live leaderboard. Top performers are awarded virtual medals, and you can choose to share a custom certificate
FlexiQuiz is an essential quiz maker for educators. FlexiQuiz is designed to help you reach all students (even the quiet ones) with unique and engaging content that helps your students grow.
Ready to start hosting live quizzes that your class will enjoy? Create a live quiz today >>
Back