Blog
/ Synchronous vs. Asynchronous learning
Education
Synchronous vs Asynchronous Learning: What's the Best Option for Quizzes?
By Joanna, FlexiQuiz.
3 minute read.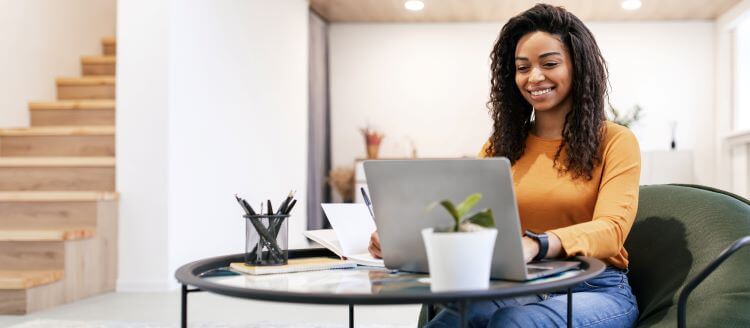 As an educator, your biggest challenge is to find the best learning style for your students. Now that nearly 60% of students prefer to use online tools at least partially, finding engaging and efficient learning software has become all the more important!
Luckily thanks to new technologies there are plenty more ways to engage with your students - no matter whether you have chosen to deliver synchronous or asynchronous learning.
Synchronous learning: What is it?
Simply put, synchronous learning means real-time learning for a group of students. Therefore all students see the same information and progress at the same rate.
Students participating in synchronous learning can interact with their teachers, ask questions, take part in discussions and debates, and enjoy a natural classroom feel.
Benefits of synchronous learning
Synchronous learning is optimal choice for students who wish to enjoy the social aspects of learning. Some of the benefits of this learning style include:
Real-time discussions and feedback
A sense of community and social interactions
The ability to get questions answered in real-time
Higher levels of engagement
Interactive teaching
The best quiz option for synchronous learning
When adding something extra to your synchronous learning program, quizzes can play a vital part.
You can create and host live quizzes during your class with your students. Live quizzes allow everyone to play along simultaneously to get real-time feedback and answers. Live quizzes are also a great way to spark debate during the learning process. Students can all play the quiz in the classroom or connect using a web conferencing tool such as Zoom or Google Meet.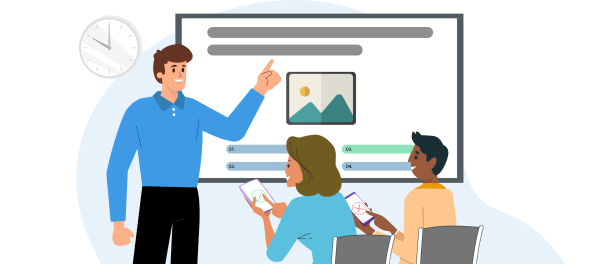 Asynchronous learning: What you need to know
Asynchronous learning allows students to train at their own pace. While for some, a real-class feel is a priority, 63% of students choose to study online because the flexibility of virtual learning aligns better with their work/life responsibilities.
Ultimately, asynchronous learning refers to an online learning program that allows students to learn on their own schedule - access lectures and reading whenever they need it the most. Asynchronous learning leverages tools like recorded videos, self-paced tests, communication platforms and a library of online resources.
Benefits of asynchronous learning
Some of the benefits of asynchronous learning include:
Unparalleled learning flexibility
Learning content can be accessed by students at a time that is convenient to them
Perfect for students who want to avoid social interactions
Allows students to progress at their own pace
Since students are not limited to playing in large groups or within a class, this learning type is well-suited to homework assignments, preparing for exams and annual certification tests.
The best quiz option for asynchronous learning
FlexiQuiz classic quizzes allow students to complete the quiz at their own pace based on the time frame and rules you set. For example, you can add time limits for the whole quiz or a single page.
Using classic quizzes gives you access to a myriad of configuration options to test and engage students in various ways. You have the choice of nine question types, including multiple-choice and file upload allowing students to share their course work. You can randomly select questions from the bank, redirect students to their next activity based on their grades and more.
FlexiQuiz: Customizable learning software
As we have seen above, both synchronous and asynchronous learning can be exceedingly valid options - if used wisely. But it is important to notice that most students prefer to combine multiple learning styles and tools.
At FlexiQuiz, we know that your students are unique and that the learning tools you use should precisely match their needs and goals. That is why we continue to expand our customization options.
And today, we offer a one-stop-shop to manage both synchronous and asynchronous learning with live and classic quizzes.
Back