Home / Help Guides / Premium Plan Benefits
Why Upgrade?
There are many advantages to upgrading to the FlexiQuiz Premium plan. In addition to all the features and tools available with the free plan, you get more:
✔ Unlimited questions
✔ Unlimited responses
✔ Unlimited team accounts for administrators and trainers
✔ Unlimited respondent accounts
✔ File upload question type. learn more
✔ Email notifications. learn more
✔ Option to fully customize colors and text
✔ Option to add videos, images and audio
✔ Option to remove the FlexiQuiz.com branding
✔ Question bank with the ability to upload questions in bulk
✔ Standard and customized certificates
✔ Redirect participants to another URL based on score when the test is completed
✔ Receive email notifications when someone completes your test
✔ Priority email and phone support 7 days a week
✔ A choice of plans to meet your needs:
$20 (USD) a month on pay monthly and cancel any time.
$16 (USD) a month when you pay $192 yearly.
Learn more about the Premium plan benefits
◼ Unlimited Questions
You can add as many questions as you need, use different question types and define the best layout.
◼ Unlimited Responses
With the free plan you can share your test with unlimited people but you're only be able to view the results for the first 20 respondents.
The Premium plan gives you unlimited responses. This enables you to review and analyze performance reports at individual or quiz levels for a large group of respondents.
◼ Unlimited Team Accounts
Add additional Administrators and Trainers to your account for working together in teams. Share access, but you can control who can view and edit.
Access a single shared Quiz bank

Create and comment on each other's tests

Centralize analysis reports
◼ Customize Color and Text
Develop the look and feel of your quiz with color and text to reflect your quizzes subject, company branding or just to make your quiz look unique.
Choose from hundreds of colors using our color picker or your own HEX code. Add color to various elements of your quiz including; headings, backgrounds, sides, or navigation buttons.

more information

Add a logo or an inspirational image on the page header

Personalize text on the navigation buttons, such as, change Next to Siguiente or Suivant
Check out this short video for some ideas on how you can theme your quiz
◼ Add Video, Images and Audio
Visuals and Sounds are an awesome way to improve a participant's quiz experience.
Add videos, images and sounds to Question, Welcome and Thank you pages. This could work by showing participants a short video at the start of your test to provide background for answering questions during the quiz.
◼ Question bank and Bulk Question Uploading
Create your own custom library of questions that you can select and share across all your tests and quizzes.
Questions can quickly be uploaded in bulk using an excel template and stored by category for easy reference. Create quizzes with questions from the bank by manually selecting questions or using the FlexiQuiz tools that can randomly pick questions by category
This question bank works well for businesses and schools where you're sharing a test with a large group and want minimize copying by fairly randomizing questions.
◼ Standard and Customized Certificates
Recognize achievements by automatically sending certificates that participants can share online or download to keep.
Certificates can be customized to include the participants name, grade, score, course title.
We offer a choice of several templates but you can also customize your own design with colors, images and logos.
◼ Priority Support 7 days a week
Contact us 7 days a week for any help or information. You will be our priority and we aim to respond within 1 hour.
For a full list of all features view our plans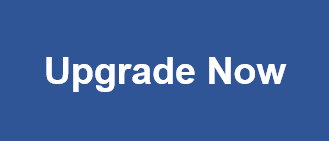 Any Questions, Suggestions and Feedback? Please let us know!
Comments: