Home / Help / Sending email notifications
Send email notifications when quizzes are submitted
Email notifications are a trigger email that you can set up to automatically notify yourself and other relevant nominees that respondents have submitted the quiz, test or assesment. The notification will contain a summary of the respondents results and an optional PDF that lists all questions and answers given in the test.
Top Tip: All quiz and test results are also automatically saved on your FlexiQuiz Analysis dashboard for reference at any time. If you set up notifications, the data will still be saved on your dashboard.
This feature is available for members on the paid plans only.
Check out this guide for the latest information on sending email notifications to test takers.
How to Set-up Email Notifications
Create a quiz, test or assessment

Select the Configure tab
Click Notifications from the left-hand menu

This opens the Notifications page for you to set your requirements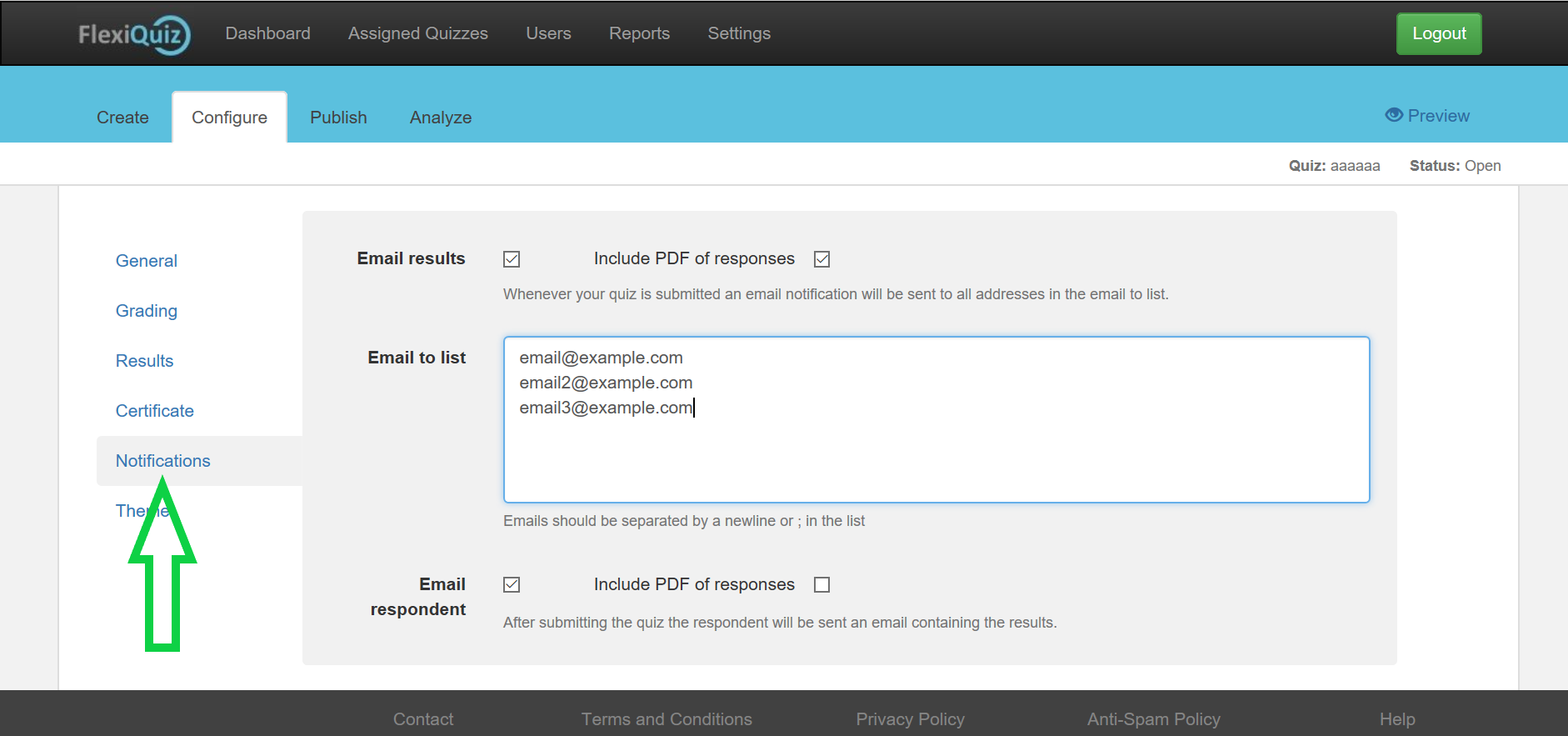 Add the email address for everyone who you want to receive notifications in the box next to Email to list
Each email address needs to be seperated by a ; or added to a new line
Important! Do not include the email address for quiz takers as they could receive results from other people taking the same test
To send an email to quiz takers - tick Email Respondent and Include PDF of response (if required).

Respondents are sent an email based on the email address provided in the quiz invitation or the email address respondents provide when they register for the quiz

Respondents receive their quiz results only and not the results for all other quiz takers

Please note, notifications to respondents cannot be sent if an email address is not provided
Example Email Notifications
Example of an email sent to Respondents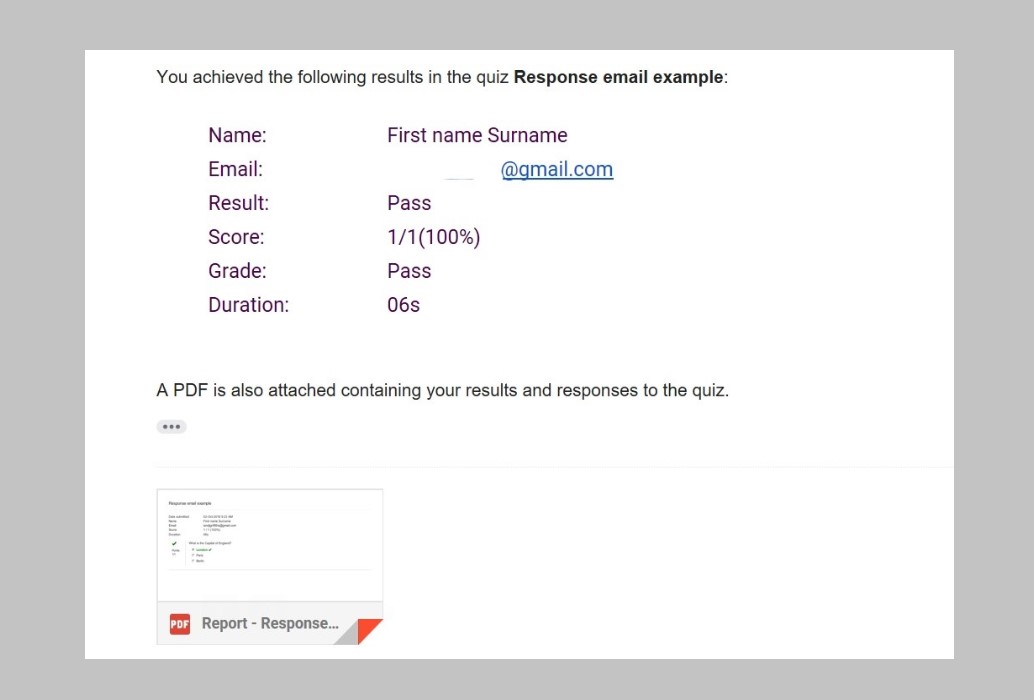 Example of an email sent to the Administrator and nominated recipiants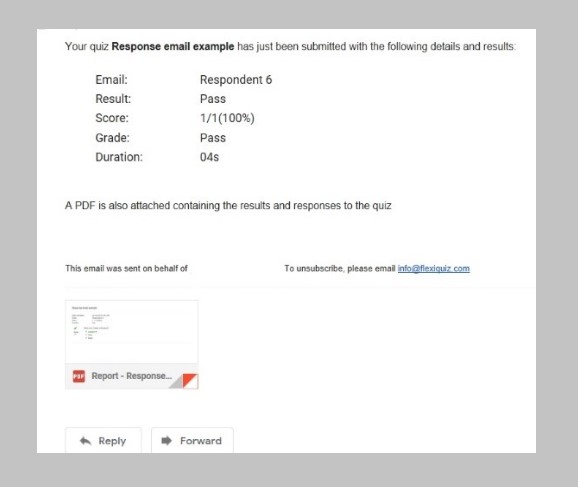 Relevant help guides:
Creating a custom quiz certificate to add to your email notification
Customizing exam results displayed to students
Any Questions, Suggestions and Feedback? Please let us know!
Comments: