Home / Help Guides / Top Tips: How to add a video from your PC
Top Tips
The uploading video feature is available for Premium Plan members

Videos can be uploaded using the following formats: mp4, ogg, webm

Videos can be added to any of the questions types available with FlexiQuiz, Welcome and Thank you pages

You can upload a video up to 10 MB in size. If you need to upload a larger video please contact us

Include any instructions for participants to view the video in relation to your quiz question

To minimize the opportunity for quiz takers to copy your video you can configure your quiz to stop copying by unticking the box Right mouse click menu on the Configuration tab/ General menu
How to add a video from your PC
Create your welcome, thank you or question page

In the text box add copy or images if required

To add the video, select the camera icon

This opens a new window (see below)

Click the blue Choose Video button to select the video you want to upload (keep auto size ticked)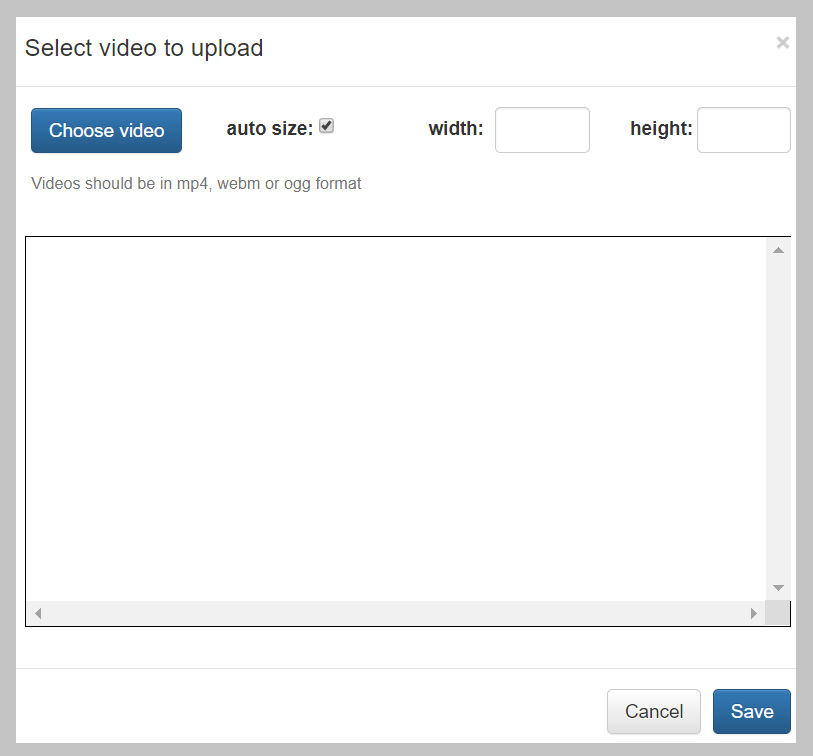 Depending on the size of your file, the video could take a few minutes to upload

You will know the file is uploaded when an image from your chosen video appears in the white box

Once the video is uploaded to FlexiQuiz, press the blue Save button

The video will now be inserted into your chosen page

Resize the image as required by clicking and dragging the corners of the video image

Finish creating the rest of your quiz, test or assesment

Publish the quiz as normal

Videos are viewable on desktops, mobiles and tablets

Participants will be shown controls to adjust sound, play, pause or stop the video. The video will not automatically start when participants start the question

Example video as seen by participants:
To start creating your quiz with videos, log onto your FlexiQuiz account and go to your dashboard
Any Questions, Suggestions and Feedback? Please let us know!
Comments: