Home | Help Guides: 5 steps to create an online course - example course & test
5 steps to create an online course with FlexiQuiz: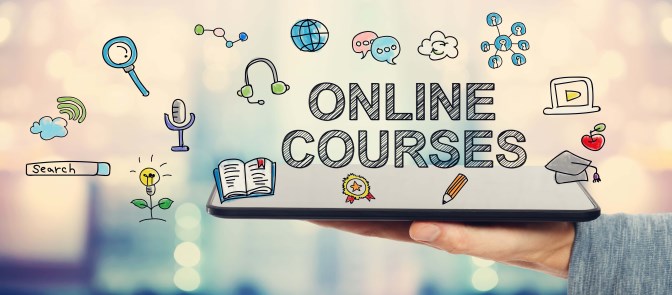 Step 1 - Create course content
From your dashboard, select Create a quiz and add a name for your course
Select Text / Media from the Add Item options
Add your content - text, videos, images, gifs, PDFs, word documents, excel files or audio

Continue to add as many pages as required
Step 2 - Add a Test
Test students understanding and course engagement through regular quizzes, with certificates awarded for successful completion.
From your dashboard, select Create a quiz and add a name for your test
Select Question from the Add Item options

Choose your question type

Add your question that can be supported with video, images and audio

Provide the correct answer so that FlexiQuiz can automatically score the test for you

Add any requirements for a Certificate e.g. qualification level, design

Explore how testing can work by taking our short company training test

To pass this sample test, you need a score of 80% or more
If you fail, you need to keep taking the test - the questions may vary as randomly picked from the question bank
If you pass, you'll get a downloadable certificate
Step 3 - Customize
Customize your course and any tests using the huge range of FlexiQuiz options, including:
Look & feel - Change the background images, header or button colors to match your brand

Text - Update navigation buttons and provide text in almost any language

Grading - Set pass/ fail rates or personalize comments based on the score

Results & feedback - Choose to share during or at the end of the quiz. Results can also be shared with a PDF for future reference

Next best action - Redirect students to the next course, test, quiz, exam or your own website based on their score

Plus, FlexiQuiz offer many more personalization options
Step 4 - Assign or invite students
There are 2 main options for sharing and tracking courses and tests with students.
i. Create respondent accounts and groups
Respondents will have their own secure FlexiQuiz account where they can view and take tests assigned to them
You can create an account for each respondent through the User dashboard or upload a large number of respondents with our spreadsheet template.
ii. Mandate student registration
Self-registration for students works well for larger groups of students, where it may not be practical for you to create respondent accounts.
We recommend students self-register for each course and you track students through a unique identifier such as, an email address.
Go to the Publish tab on your course of test

Tick Use Quiz link
Ensure Register for Quiz is ticked
Select Customize Fields

Add any fields that you want students to use for registration and tick the boxes to show what information is mandatory or unique

You will need to share the unique URL with students by email or embedding within your own site, social media or contact pages
Step 5 - Track progress & results
Track student's engagement and understanding of your course using our online reporting and analysis tools.
Track who registered for the course and the amount of time they spent reading your content

Monitor test scores at a student or quiz level to identify strengths and weaknesses

Reports can easily be downloaded to share with colleagues or students
Explore our sample course & test:
View our online example course and test to see how you could build a learning programme for your company using FlexiQuiz software.
Add you company video to engage employees and convey the important company messages. You can configure FlexiQuiz software to create courses
relevant for your company or industry of any size and targetting :
new company joiners,
existing employees,
students
or anyone else
View example course for product training
View example test for new company joiners