Home | Help Guides | Instructions for Respondents
Instructions for managing a FlexiQuiz Respondent account
This guide shows quiz takers who have been set-up with a Respondent account how to login and manage the account.
What is a Respondent account?
A Respondent Account is a personal FlexiQuiz account for quiz takers to login with a username and password to manage assigned quizzes. The respondent account needs to be set up by the team administrator or trainer and not the respondent.
Learn more about Respondent accounts.
How to Login to a Respondent Account
The FlexiQuiz Respondent account will be set up by the team administrator who will provide you with a unique Username and Password.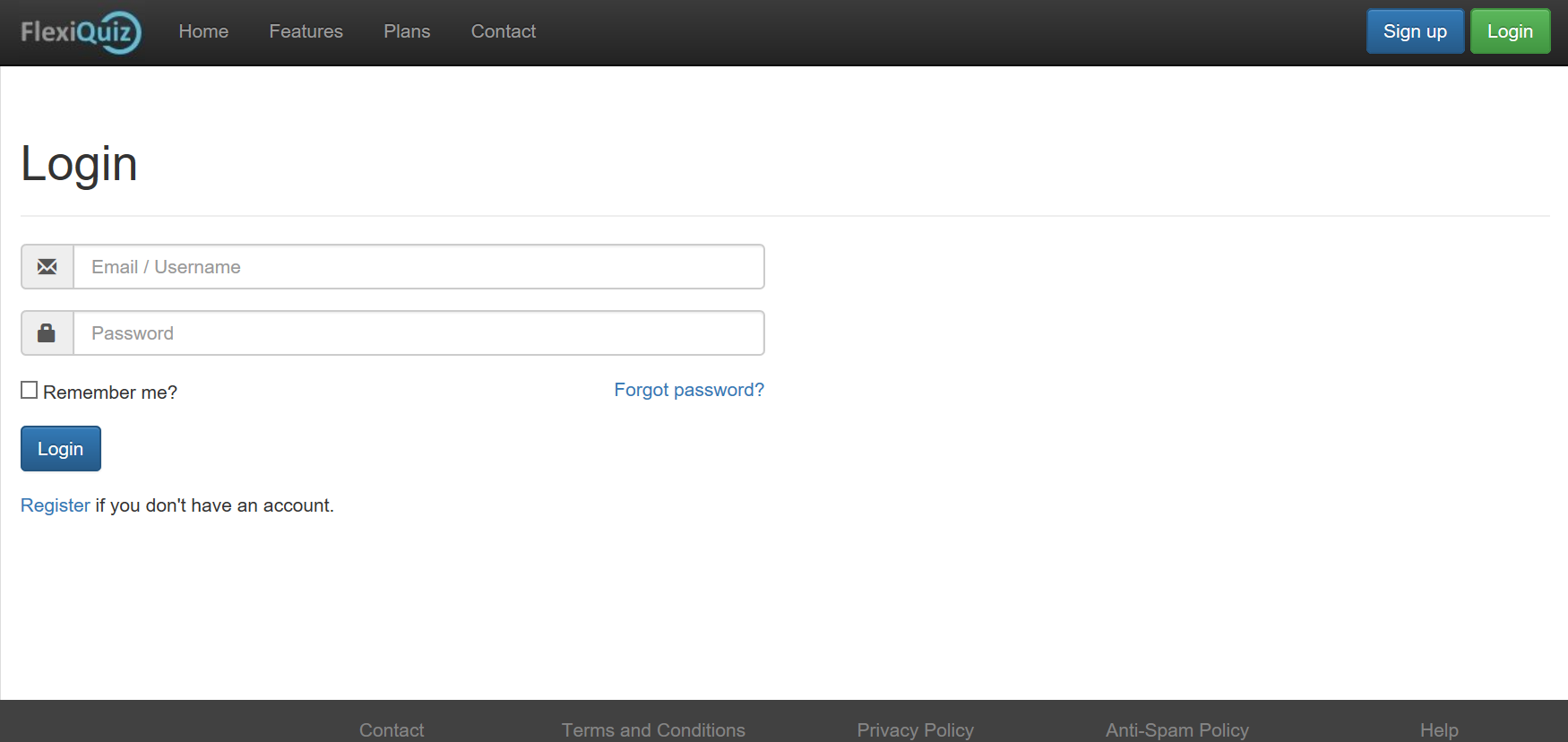 You are given access to 2 tabs: Dashboard and Settings
The first thing you will see is your Dashboard.

From here you can:

View the status of your assigned quizzes, tests or exams by; not started, in progress or completed

Take a quiz, test or assessment that has been assigned to you

View scores, grades or certificates for completed online tests and as configured by your team administrator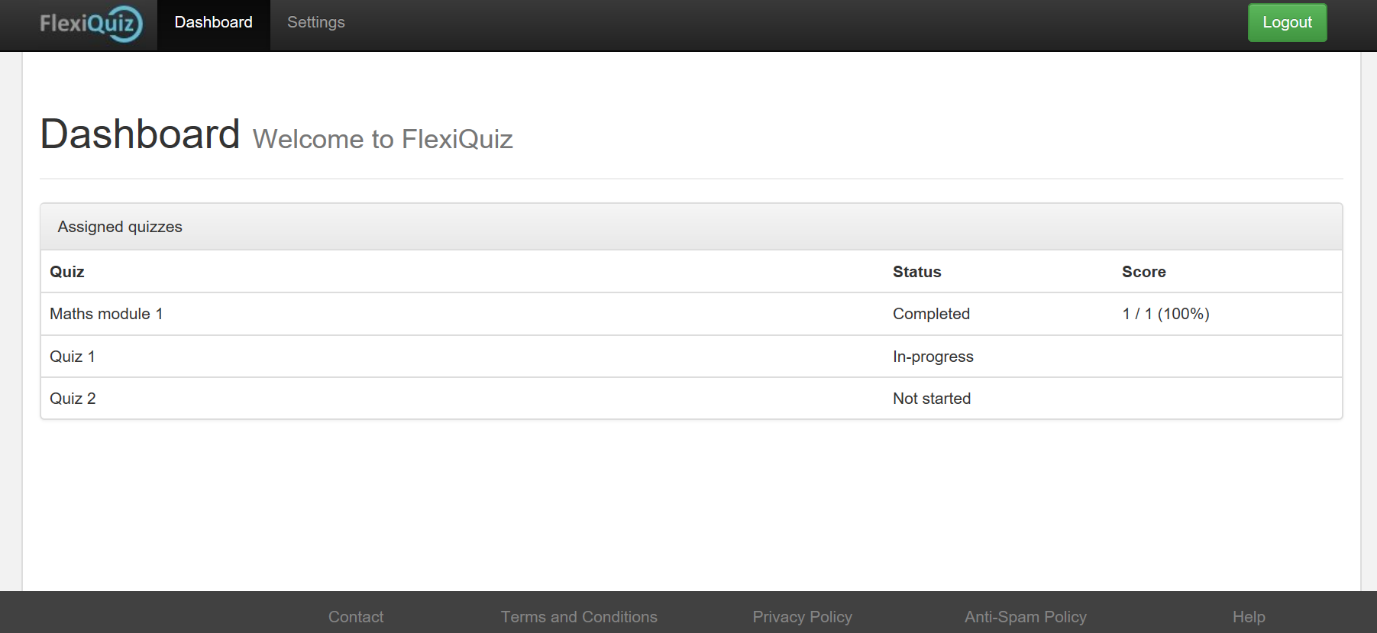 From the Settings page you can update your FlexiQuiz password.

Just type in your current and new password - you need to type the new password twice and it needs to match

Click Change Password

The password is automatically updated and can be used next time you login

How to Complete an Assigned Test, Quiz, or Exam
Login to your Respondent account

Select and click on the relevant quiz

A new window will open with the test

Complete the quiz as directed by instructions on the page, someone who has asked you to take the test or the account administrator

Once all the questions have been answered press submit

Your dashboard will automatically be updated to show the quiz has been taken
FAQs
I am trying to take the test but there is a message that says the Quiz is not open. What should I do?
Contact your Team Administrator. The test could be closed as outside the required dates for completing the quiz or the maximum attempts may have been reached.
I have forgotten my Password. What should I do?
To reset your password, please contact the account administrator (someone within your organisation) or a person who has asked you to complete the quiz, test or assessment.
You are not able to reset your password on FlexiQuiz.com as a Respondent account is part of a wider team account managed by the Administrator
Can I create an online quiz, test or assessment?
No, a Respondent account only has access to completing assigned tests or viewing results.
To make a quiz you can create your own personal FlexiQuiz account. The username will need to be an email address that has not be used to create an account before. If your Username for your respondent account is an email address it will need to be different to this
How to I access my certificates for a completed test?
Just login to your Respondent account. Select the relevant test and click on the results section.
If the team administrator has set up the quiz certificate functionality you will be given an option to view or download it when you qualify.