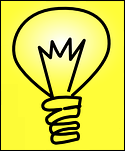 PRE-THINK
Think about what you know concerning the following:
1) Roots of the spinal cord
2) Homeostasis
3) Parts of the brain
4) Sensory receptors
We named this section of practice tests Total Recall because it expresses our advice for learning. Our advice is to try and answer the question from memory. Write what ever you know about the subject. You may repeat tests as many times as you wish, but you should always recall from memory. You can fill in your learning gaps by examining each question's explanation at the end of the test. It is this process that provides the consolidation of the information and establishes pathways to long term memory.
PLEASE NOTE THERE ARE NO HINTS FOR TOTAL RECALL TESTS